I'm so excited about our very first giveaway. It's a fantastic necklace generously donated by
Keefer Style Creations
. They sell all kinds of unique hand stamped jewelry. This is my favorite! Lisa is the artist and she has done some mission work in Haiti and is planning a medical trip to Africa in March of 2012. So if you don't win, maybe you still want to buy if you're in the market for some killer jewelry. It's how she's funding her trips to care for the orphans all over the world.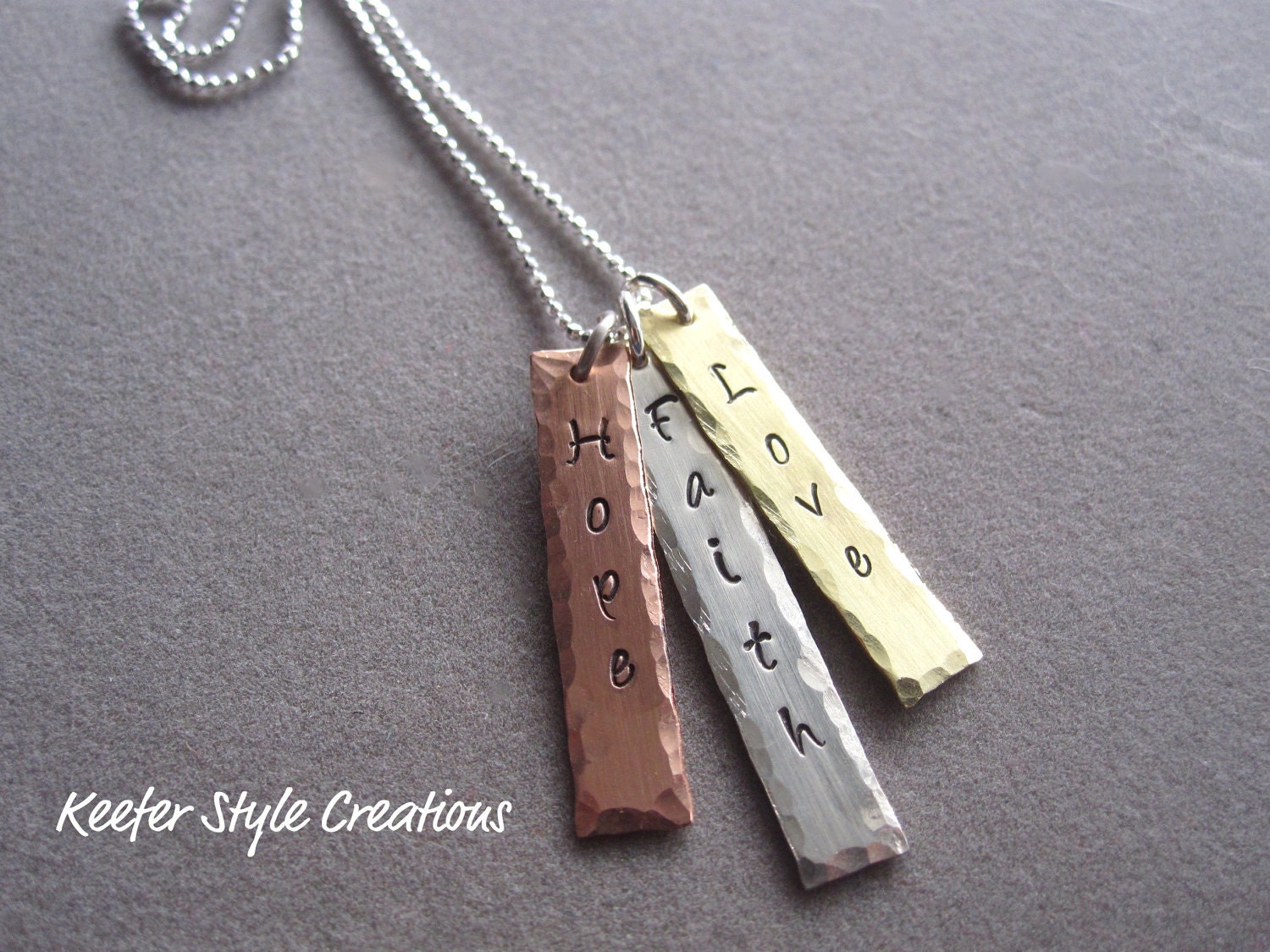 Ready to hear how you can win it?! You just have to help me spread the word about Give1Save1. The reason I only ask for $1 is because I believe that we can get 30,000 to care enough to give a dollar. But they have to know we're here. So here's a few things you can do. Facebook, tweet, or blog about Give1Save1 and then come back and leave me a comment telling me what you did. You can even post your link. But you don't have to. I trust you.  Oh, and it also really really helps to actually give your dollar as well. That's always an important tidbit. Feel free to use any graphics on this site. I don't mind at all. Here's one. It's weird, I know. I was feeling a little urban or something.
So the entries start now and close at Thursday at midnight. Central time. So go go go! And let's make this thing happen this week!